Coffee pods
$9.80
– 7 e  ciel  pods
– Gaillard pods
– Alarm clock pods
– Various flavour pods: 7 e  ciel, Gaillard and Alarm clock
Format: Box of 12 K-cups.
* Compatible with Keurig and Keurig 2.0 systems.
Aromas:  Cocoa ,  Roasted coffee ,  Fruity ,  Smoked ,  Vegetal
Description
In collaboration with the Brûlerie des Cantons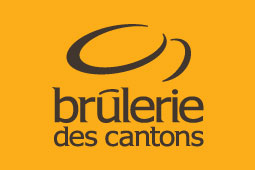 Get to know Gaillard, 7 e ciel and Réveille-Matin. Are you undecided? Choose your assortment of varied flavours.
You have four choices:
The 7 
th
  Heaven
Homemade mixture of 7 grains cooked separately. Aromatic and fruity coffee with a nice sweet cocoa finish. Ideal as a go-anywhere, for all occasions and types of coffee makers. A good seller to our restaurant and grocery store customers.
Gaillard
Full-bodied blend of very dark roasting, with an evocative name, signifying the full power of its character. A rich and full-bodied mixture with a certain bitterness worthy of coffees of this type of cooking which gives a taste of roasted coffee, slightly smoked, reminiscent of cooking done on a barbecue. Very pleasant spicy sensation in the mouth. Ideal for drinking in filter coffee. Our biggest seller in the strong coffee category. A slightly sweet sensation, without acidity with a very powerful finish.
Alarm clock
Semi-black house blend with intense flavour. This recipe, specifically prepared for the morning, is made from coffee with a slightly higher level of caffeine. Ideal to prepare as a percolator during your business meetings and to wake up on the right foot. Cocoa flavour with a slightly vegetal touch reminiscent of volcanic soil coffees. Good tasting.